le estensioni di firefox che uso io
Questo articolo è stato pubblicato
10 anni 11 mesi 6 giorni
giorni fa quindi alcuni contenuti o informazioni presenti in esso potrebbero non essere più validi. Questo sito non è responsabile per eventuali errori causati da questo problema.

Queste sono le estensioni per Firefox (attualmente la 2.0) che uso di più: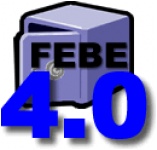 FEBE
Permette il backup ed il ripristino di tutte le estensioni, i temi, i segnalibri, le preferenze, le password salvate di Firefox. Utilissimo quando si volgiono portare i settagi di una installa zione da un pc all'altro (PC lavoro <-> PC casa)
FoxyProxy
Estensione che estende le preferenze di connessione di FireFox permettendo la definizione di più proxy (utile per chi col portatile gira molti uffici) e di cambiarlo al volo quando serve.
PDF Download
Quando si clicca un link che punta ad un file PDF, questa estensione ti permette di scegliere tra queste opzioni:
Visualizzare il PDF all'interno del browser (come PDF o HTML)
Visualizzare il PDF all'esterno del browser con il PDF reader predefinito del Sistema operativo oppure con uno scelto dall'utente
Effettuare il download del file PDF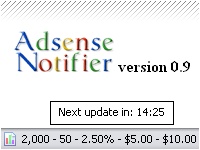 Adsense Notifier
Questa estensione mostra lo status attuale dei tuoi guadagni con Adsense nella barra di stato.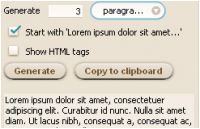 Dummy Lipsum
Con questa estensione (utile sopratutto per i webdeveloper) permette, cliccando col tasto destro dentro le caselle di testo, di generare (usa il sito www.lipsum.com) il famoso testo latino con il quale solitamente vengono riempiti di contenuti i prototipi dei siti web.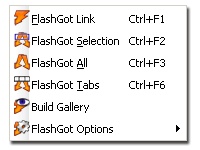 FlashGot
Download one link, selected links or all the links of a page together at the maximum speed with a single click, using the most popular, lightweight and reliable external download managers. Supported download tools are dozens, see http://flashgot.net for details. FlashGot offers also a Build Gallery functionality which helps to collect in a single page serial movies and images scattered on several pages, for easy and fast "download all".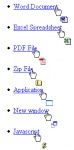 Link Alert
Cambia il cursore, passando sui link, indicandone il target:
-New Windows
-Secure Sites
-Email Links
-Javascript
-Word Documents
-Excel Spreadsheets
-PDF Files
-Zip Files
-Applications
-Text Files
-Images
-RSS Feeds
-AIM: Links
-and more…
GraphicsEx
Permette di salvare la pagina web in PNG (utile per fare screenshot di siti web)
NoScript
Permette di gestire l'esecuzione di javascript solo sui siti al quale noi diamo il permesso, comodamente gestibile da status bar.
Performancing
Editor di blog online integrato in Firefox !!!!!!
Tag Editor
Tag editor for blogs. Tag editor generates tag links for your blog.
– Supports del.icio.us and Technorati style tag links
– Can get tag list from del.icio.us accounts
– Supports link attribute customization
– Supports tr-TR locale
Vuoi quale usate?